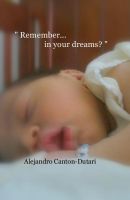 I've read some unusual books in my life. from serious science fiction to humorous science fiction to fantasy of every type imaginable to mystery, drama, romance, horror and everything in between and wrapped around sideways, underneath, and coming out my ears, nose and - ah - ok, we'll stop there. Perhaps the most unusual book I've read in a long time is
Remember...In Your Dreams
, by
Alex Canton-Dutari
, aka,
Alejandro Canton
, another
Smashwords
indie author.
Remember...In Your Dreams
is an off-beat and intriguing book of short stories written as dialogue from a grandfather to his grandchild, who is still a very young infant. What's unusual and off-beat aboout this book is that the grandfather visits this baby through the vehicle of out-of-body-experiences and takes this grandchild on exciting and interesting visits, sometimes even into the past to view scenes long lost and all-but-forgotten, by everyone other than this caring grandfather, who yearns to make this infant aware of the rich heritage awaiting his grandson.
Whether you believe in astral projection, as out-of-body-experiences are also known, or hold one of many beliefs concerning this spiritual mode of traveling,
Remember...In Your Dreams
is an interesting read that will hold your attention and move your mind along page-by-page until you reach the end of these stories. And the way in which this caring grandfather speaks to his grandson, imparting the information and wisdom that is transferred from one generation to another, is one to be emulated by every parent or grandparent or anyone else who has charge over the care of a child.
In
Remember...In Your Dreams
, by
Alex Canton-Dutari
, you will see amazing things and hear even more amazing stories. Do yourself a favor and download this eBook to your eReader pronto. But don't attempt the astral projection without first consulting an experienced guide or at least a detailed guidebook on such.
* * * * *

A Piece of Paper
by
Spencer E. Conroy
. $1.99 from
Smashwords.com
A detective can usually decides who's guilty. But more often than not, only a piece of paper connecting the perpetrator with the victim in some malevolent way can persuade a jury to get past the barrier of reasonable doubt. Allena McClenan has every good reason to think she knows who stomped to death a cabbie in the desert. She has to go to the past to find the present and the piece of paper.
Alien Dreams
by
John S Donnelly
. $0.99 from
Smashwords.com
On a distant world the human settlers uncover a hybrid creature who is in possession of a frightening technology. While studying the alien ecosystem a man is enraptured by a strange philosophy. A war begins when a dreaming race is woken.
Master of Mine
by
Jenika Snow
. $5.99 from
Smashwords.com
Pleasure is just a smack and gasp away, as men and women push their boundaries for sexual satisfaction in ways many can only dream of fulfilling. A collection of BDSM short stories, Master of Mine will take you on an erotic escape with characters you won't soon forget.
Realty Check
by
Piers Anthony
. $9.99 from
Smashwords.com
An older couple, Penn and Chandelle, rents a house in the city at a bargain price, and discovers that its back door opens onto an endless forest that completely surrounds the house. Now they know why others were scared off. That's only the beginning of the oddities about this particular piece of realty. Piers Anthony is the acclaimed author of more 100 novels short story collections.
Area 51
by
Bob Mayer
. $2.99 from
Smashwords.com
Deep in the Nevada desert is the most secure compound in the United States: Area 51 The most chilling experiment of all time is about to begin there. The President doesn't know about it. Just a few scientists and military personnel working for Majestic-12 do, and they are about to make a very big mistake . . .
* * * * *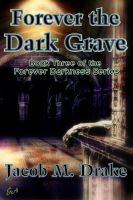 Forever the Dark Grave
Ebook Price: $3.99 USD. 76460 words. by
Jacob M. Drake
and published by
Crescent Suns e-Books
on December 23, 2010
Free from his enslavement, the vampire known as Phoenix searches for the way to stop his former master from enslaving all mankind. He discovers powers within him not common to other vampires and meets the most ancient of all his Kind. But werewolves try to keep him from success. Then he is once more trapped by those he once served and placed in a tomb that will be for him forever the dark grave.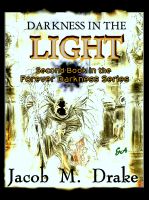 Darkness in the Light
Ebook Price: $4.99 USD. 140520 words. by
Jacob M. Drake
and published by
Crescent Suns e-Books
on November 29, 2010
(5.00)
Nic Draca wakes in a puddle in an alley, a tattoo etched on his face. Worst of all he finds he now has a taste for blood - human blood. As he discovers what happened to make him this way he finds himself becoming entrenched in a world of darkness he never knew existed. Both vampires and werewolves are real in the world he thought he knew. Where does he fit in? Second in the Forever Darkness Series