The Softwire: Virus On Orbis 1
, by author
PJ Haarsma.
Suppose you were raised on board a spaceship along with a large group of other children all aged the same as you? Suppose all the adults who started out on this long voyage to the stars have inexplicably died off, leaving the children at the hands of the computers to continue the voyage to a planet none of these children know anything about? Suppose once the voyage ends all these children are placed in indentured servitude in order to pay the expense of the trip from their place of origin to this new planet, Orbis 1?
For Johnny Turnbull that's exactly the life he lived. Born and raised on a ship with Orbis 1 as its destination he and all the others of his age are faced with paying the debt their parents incurred. The intent was to give their children a better life on a new world. Reality is far from the dream as these children become indentured servants, working at low-level jobs, often very dangerous jobs, in order to make any type of living on their new home.
Johnny Turnbull, however, has always been different. While living aboard the ship he alone was able to communicate with the ship's computer by using nothing other than his mind, not that he ever told anyone about this unique "talent" he possessed. Now on Orbis 1 everyone is hooked into what is called a softwire so they may learn the history and social life of this planet. Johnny is able to pick everything up straight from the computers themselves. As if this isn't bizarre enough a turn in his new life, when the main computer on Orbis 1 begins to mafunction - something it has never done before and should not be doing now - Johnny becomes the main suspect, because of his unique talent.
How is Johnny supposed to make a living when everyone around him believes him to be the worst criminal ever to set foot on this world?
* * * * *
Other eBooks from Smashwords you might enjoy reading:
.
Frame of Reference
by
David Leitner
. $1.99 from
Smashwords.com
A life lived in the shadows. A tale of one man's dark and unusual life. From losing his first girlfriend to a secret life as an assassin, seeking a frame of reference to understand the life he has led.
.
Sleeping with Ward Cleaver
by
jenny gardiner
. $2.99 from
Smashwords.com
Sleeping with Ward Cleaver is the story of what happens after the Happily Ever After. About a woman who was swept off her feet by Mr. Right only to wake up realizing that she'd married Mr. ALWAYS Right, and the only sweeping going on involves a broom and a dustpan (if she ever gets around to it).
.
Ghost in the Machine
by
Dean Giles
. $1.99 from
Smashwords.com
When a man, obsessed with the Internet, loses his family, a desperate online search for them leads him down a digitized path to enlightenment and ultimate disaster.
.
Byproduct
by
Judy Rosella Edwards
. $1.23 from
Smashwords.com
Lucy earns a living doing research and doing a little goldfarming. Smart and tech-savvy, she still can't earn a decent living. So she takes matters into her own hands and creates a new lifestyle for herself and a select group of hand-picked young women who make a living with their minds. But, when she is hired to do research for a college professor, she suddenly finds herself in danger.
.
Sex Stings
by
Louisa Trent
. $0.99 from
Smashwords.com
To collect the bonus, all PI Dan Murphy has to do is videotape the target, Therese Walsh, cheating on her boyfriend. With him. Too bad he's a little bit vanilla and she's a lot BDSM. Yep, SEX STINGs.
* * * * *
.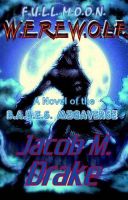 Ebook Price:

$3.99

USD. 84919 words. by
Jacob M. Drake
and published by
Crescent Suns e-Books
on June 3, 2011
Available at both Smashwords and Amazon.
Hector Silva had been recruited by S.T.U.D.S., the counter-part organization to B.A.B.E.S., both covert agencies that took qualified humans, although one utilized only males while the other only females, and transformed them into super-powered operatives who utilized their abilities toward locating, stopping and imprisoning criminals throughout the city of Chicago. During the process that endowed him with his new super-abilities, however, something went horribly wrong and Hector Silva, rather than becoming a hero, was tansformed into a large, slavering, drooling, ravenous werewolf. Comprised of a human-lupine hybrid body, his mind completely devoid of the human intellect, Hector Silva escaped the S.T.U.D.S. labs and took to the streets of Chicago. ****Adult theme - Not for immature readers.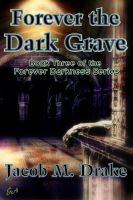 Free from his enslavement, the vampire known as Phoenix searches for the way to stop his former master from enslaving all mankind. He discovers powers within him not common to other vampires and meets the most ancient of all his Kind. But werewolves try to keep him from success. Then he is once more trapped by those he once served and placed in a tomb that will be for him forever the dark grave.
.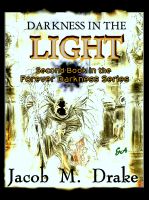 Nic Draca wakes in a puddle in an alley, a tattoo etched on his face. Worst of all he finds he now has a taste for blood - human blood. As he discovers what happened to make him this way he finds himself becoming entrenched in a world of darkness he never knew existed. Both vampires and werewolves are real in the world he thought he knew. Where does he fit in? Second in the Forever Darkness Series.
.