Imagine a new Indiana Jones movie being made from a script by Dan Brown. That's what you have when you read
Elisha's Bones
, by
Don Hoesel
. This is a modern-day archeology expedition based upon the premise not of locating the
Ark of the Covenant
or the
Holy Grail
, but the bones of the
Old Testament prophet Elisha
. That's right. In case you aren't up on biblical references, this story is located back in the OT in the book of 2 Kings, 13:21 to be specific. This is an incident where a man dies and as he is being buried the bones of the now deceased prophet
Elisha
are dug up. The dead man's body touches these bones and they are so filled with power that the man regains his life. Some say this may be an Old Testament allusion looking toward the spiritual resurrection that comes from the death and resurrection of Jesus.
Don Hoesel
simply uses this as a vehicle which allows him to spin an intriguing and adventurous yarn of crossing the globe in search of these mystical bones. Do they still exist? If so, are they yet imbued with the same power from on high that the OT claims they were back then? These are questions
Don Hoesel
deals with as his protagonist,
Jack Hawthorne
, an archeologist-turned-professor who has long since given up the adventurous aspect of "digging up ancient tombs", is hired to locate these most mystical of all legendary bones, which his new employer believes wholeheartedly yet exist.
Regardless of what you may or may not believe religiously, this story,
Elisha's Bones
, is woven at least as well as anything the author of
The Da Vinci Code
has given us in recent years. As I read through the pages of this intriguing story I envisioned
Harrison Ford
(from his younger days, of course) playing the role, since I prefer to watch movies unfold as I read. This one definitely had the expertise and professionalism within its magical covers (Yes, I know I read it on a Kindle and therefore it didn't have covers - bear with me, ok?) to enable me to easily see an entire feature-length motion picture as I assimilated the words
Don Hoesel
laid out for me.
Looking for a couple or three days worth of adventure? Look no further than
Elisha's Bones
, by
Don Hoesel
, alas, only at Amazon for now.
* * * * *
Other eBooks from Smashwords you might enjoy reading:
.
Shadow and Shade (Without Mother Without Father Trilogy)
by
C.K. Edwards
. $0.99 from
Smashwords.com
Shadow and Shade is the story of two friends who eventually stand on opposite sides of a conflict because of their choices. Dorian is a Salsit Priest and Shield to the future king of Sonoria. He has been trained all his life to be a weapon, protector, and counselor. Velan is the crown prince, an impetuous man born to lead. In book one, they begin to learn about the insidious evil they must face.

The Unbelievable XXX Men
by
Tanya Zobrowski
. $1.49 from
Smashwords.com
Cougar is a muscle-bound freak, a hard-drinking, wise-talking cage fighter whose days are an endless and often fruitless search for fulfilment until she is discovered by the XXX Men. Learning from Doctor Sex that only she has the power to bring relief to the XXX Men's greatest rival, Priapus, and his mutant pact, she joins the group to take on Priapus and his monstrous sexual powers.
The Safey of Unknown Cities
by
Lucy Taylor
. $6.99 from
Smashwords.com
Winner of the Bram Stoker Award for Best First Novel from the Horror Writers Association! Introduction by Lucy Taylor. "Lucy Taylor's The Safety of Unknown Cities is one of the most impressive debut novels...is very much a supernatural horror novel... sexual.. graphically written.. an affecting and powerful novel about heartbreak and the untimely destruction of childhood. -- Edward Bryant, Locus
Ruffles
by
Karen Abrahamson
. $0.99 from
Smashwords.com
When Mercy Phillips' art class challenges her to convey an emotion through art, modeling clay becomes a medium to explore aspects of love. But working with memories and working in clay releases something that might be a monster or might be her salvation.
Murder On The Boulevard
by
Kori Donahue
. $2.99 from
Smashwords.com
Bobbi had always wanted to find Mr. Right. But, as a young, independent woman in her late 20's, Hollywood was probably not the right place to find him, especially in the 1950's. Just when she thinks she's found her Prince Charming, she gets involved in something sinister. Bodies are appearing all over town, and if she doesn't figure it out, she'll be the next murder victim...on the Boulevard.

* * * * *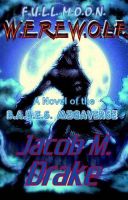 Ebook Price: $3.99 USD. 84919 words. by
Jacob M. Drake
and published by
Crescent Suns e-Books
on June 3, 2011
Available at both Smashwords and Amazon.
Hector Silva had been recruited by S.T.U.D.S., the counter-part organization to B.A.B.E.S., both covert agencies that took qualified humans, although one utilized only males while the other only females, and transformed them into super-powered operatives who utilized their abilities toward locating, stopping and imprisoning criminals throughout the city of Chicago. During the process that endowed him with his new super-abilities, however, something went horribly wrong and Hector Silva, rather than becoming a hero, was tansformed into a large, slavering, drooling, ravenous werewolf. Comprised of a human-lupine hybrid body, his mind completely devoid of the human intellect, Hector Silva escaped the S.T.U.D.S. labs and took to the streets of Chicago. ****Adult theme - Not for immature readers.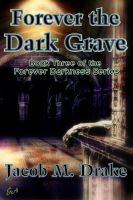 .
.