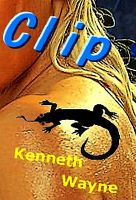 Charles Journeyman is an expatrioted American teaching English classes to Japanese students in Japan. He's been doing this for ten years and enjoys his work, as well as the perks he sometimes gets from female students, and since he teaches classes in many different schools he has plenty of opportunity to "extend himself" with willing students. But then a video clip surfaces on the internet showing two naked people engaged in sexual antics better left to the privacy of the bedroom. One of the participants is a well-known young woman about the Hollywood scene - you know the type - rich, spoiled, full of herself - and the other is - well - Charles Journeyman. Only problem is that this English teacher has never met the young Hollywood socialite and most certainly has never been intimate with her, but his face is definitely on the studly young body "doing the nasty" in this video clip.
Charles sets out to discover how his face can possibly be in a sex clip made in Hollywood when he was most certainly in Japan at the time. During the course of his investigation one of the schools he teaches at decides to record teachers during class sessions and when Charles gets the opportunity to view the one made of his class he is astounded to discover the leering, evil expression on his face as he stares down the blouse of a young Japanese student, admiring her ample breasts. Certainly he knows he has enjoyed seeing these breasts in the past, but he also knows the face leering out through his head is not his.
This all leads the expatriot to one startling conclusion - astral projection is decidedly possible and not only must he have accomplished it in order to appear in the sex video, but someone else achieved the same in order to appear in his classroom. Now how does he go about proving his theory is the truth in order to save his job - at all the schools now ready to fire him?
Clip
, an intriguing and exciting story of sex, astral projection, romance, conspiracy theories, and oh yes - sex. Along the way to discovering and proving the truth the author of this riveting story,
Kenneth Wayne
, places the protagonist in situations where he falls in love (as much as he is capable of), falls out of love, falls back in love (with someone else), meets the heiress socialite he supposedly made out with in the sex video, and covert CIA agents waiting to ruin his life forever for revealing their secret agenda.
Clip
, by
Kenneth Wayne
is provocative in more ways than one as he weaves this spellbinding novel that explores and explodes myths about many theories some of us just might hold as truth.

Other eBooks from Smashwords you might enjoy reading:
.
Diabolical
by
Nicole Amakan
. $2.99 from
Smashwords.com
They're the Seven Deadly Sins, and they want your souls. Never has bad looked so good. Welcome to a world where Satan is a gorgeous movie star, the Seven Deadly Sins are walking talking hotties, and a child molester is beaten, ball-gagged, and thrown into a raunchy S&M club for his sins.
.
The Immortal Progression
by
Rodney Mountain
. $2.99 from
Smashwords.com
Bolantine is back and he's up to his old tricks. Having escaped from his underground prison he is now working with Russians to reanimate dead men to use as terrorists for hire. Mason Stone and his team of immortals are the only ones who have the knowledge and skills necessary to ensure that Bolantine's scheme can not succeed.
.
.
Ever Since
by
Ralph Hartman
. $6.99 from
Smashwords.com
It's not about getting fixed—it's knowing you aren't broken. Tony Fuller has a terrible secret. He's running from what he's done—a horrible thing he can never undo. Outcast and bullied, diagnosed and treated as a borderline dissociative, Tony's life is utter chaos. But if the the ancient Naztec teachings are right, he'll have one more choice, one last chance to get it right.
In the wrong hands, some books can be dangerous—and some libraries can be positively deadly. A small town library cat and newly appointed Guardian of an ancient mystical book finds otherworldly creatures roaming through the stacks after hours. The young tabby is ill-prepared for the daunting task of safekeeping the magical book of power—as well as the very heart and soul of the library.
.
Shut The Fuck Up And Die!
by
William Todd Rose
. $2.99 from
Smashwords.com
The old house knew the taste of blood. For within its walls, a sadistic evil had taken root in the minds of a family with a savage thirst for brutality. Enter two newlyweds with the misfortune to have car trouble at the wrong place and time. As they are led into the isolation of the woods, no one realized a nightmare was about to be unleashed. Prepare yourself. It's about to get very, very bloody.


* * * * *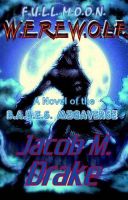 Ebook Price: $3.99 USD. 84919 words. by
Jacob M. Drake
and published by
Crescent Suns e-Books
on June 3, 2011
Available at both Smashwords and Amazon.
Hector Silva had been recruited by S.T.U.D.S., the counter-part organization to B.A.B.E.S., both covert agencies that took qualified humans, although one utilized only males while the other only females, and transformed them into super-powered operatives who utilized their abilities toward locating, stopping and imprisoning criminals throughout the city of Chicago. During the process that endowed him with his new super-abilities, however, something went horribly wrong and Hector Silva, rather than becoming a hero, was tansformed into a large, slavering, drooling, ravenous werewolf. Comprised of a human-lupine hybrid body, his mind completely devoid of the human intellect, Hector Silva escaped the S.T.U.D.S. labs and took to the streets of Chicago. ****Adult theme - Not for immature readers.